COOL STUFF BY PEOPLE I KNOW
The

Knightmare
Pulpy goodness from the
Mad Pulp Bastard
himself. I likes me a little pulp now and then, but this guy is the pulp master and he proves it in
The
Knightmare
.
As a fan of the old
timey
Shadow radio shows, this audio drama by Bill Cunningham and produced by the Decoder Ring Theatre is right up my alley and the Bastard nailed it. Check it out, it's free and awesome and it comes in two chapters,
two
chapters
.
Fury of Solace
Originally begun as an entry for the
Dr. Horrible
contest that had fans producing their own applications for the Evil League of Evil. Now, creator and star Emmett
Furey
is hard at work spinning it into a multi-media empire. In July he starts it as an online series, but with the twist that not every episode is int he same format. Some are videos, some are comics, there's music and
minisodes
. I can't wait for this to get underway. Emmet is also one of the brains behind
Bumps In the Night
on Strike.
tv
. Check it out, for '
tis
a fine ghost hunting comedy.
In Plain Sight
"A Frond in Need" was written by
Brynn Malone
. She's cool and an awesome giver of notes in my writers group.
Watchable online
at the moment.
The Commune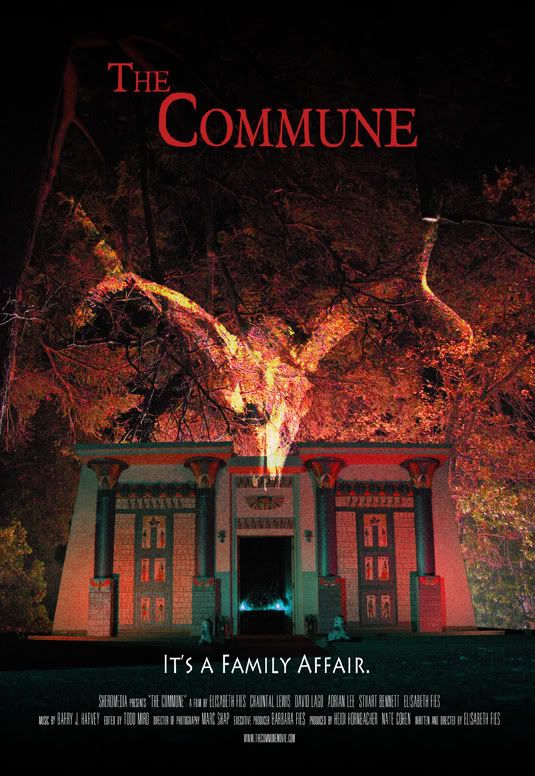 I only know her

internetularly

, but I'm sure that will change sooner or later, but

Elisabeth Fies

has made what is, by all

accounts

, a kick-ass horror flick. I really wanted to see it at the

Dances With Films

festival, but couldn't make it, so I'm hoping that sooner, rather than later, I'll get another opportunity. Theatrical release, DVD...just gimme some creepy.

I'm even more excited to see

Pistoleras

. A female spaghetti western, How cool

izzat

? She's gotta make it first, though.




I intend to make this cool stuff a recurring feature, so people I know should get crackin' on making cool stuff.

©2020 Michael Patrick Sullivan